Ecco una pagina da dove poter scaricare tutta la produzione gratuita made in Officina Meningi, di nostra creazione o realizzata in collaborazione con i nostri partner. Le avventure di GDR sono scaricabili liberamente insieme ai rispettivi Quickstart.
Here you can download all the free production made in Officina Meningi or created in collaboration with our partners. RPG adventures are freely downloadable together with their respective Quickstart.

.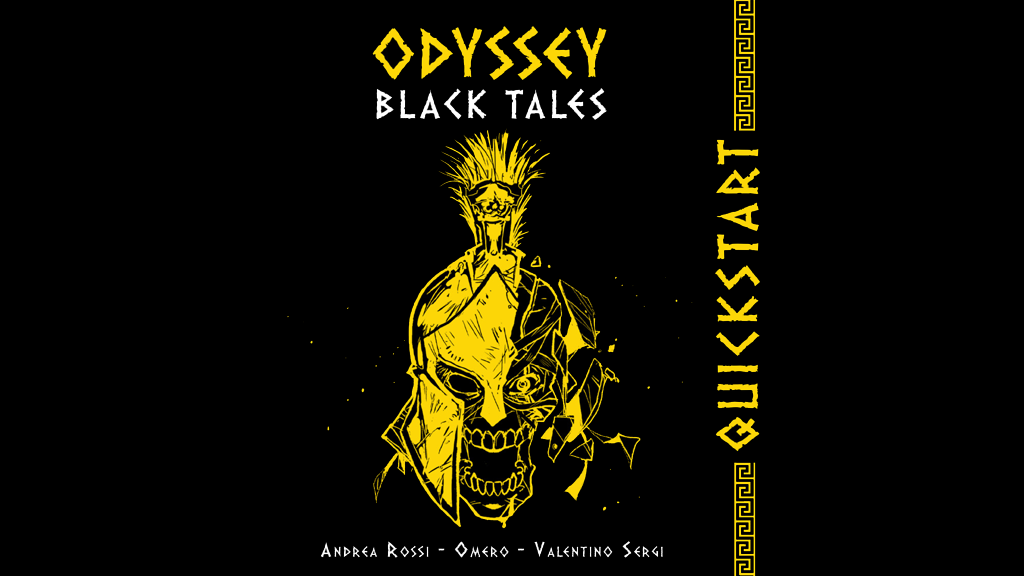 [ITA] Odyssey – Black Tales è un gioco di ruolo da tavolo per 1, 2 o più giocatori con regole semplici compatibile con 5e, Old-School Essentials e Mörk Borg. Farete parte dell'equipaggio di Ulisse, il più grande bugiardo della storia, e militerete nel suo piccolo esercito di predoni. Parteciperete al saccheggio del Mediterraneo o tenterete di proteggere i popoli del mare mettendo a rischio la vostra vita? La scelta è solo vostra…

[ENG] Odyssey – Black Tales is a rules-light tabletop RPG for 1, 2 or more players compatible with 5e, Old School Essentials and Mörk Borg. You will be part of Ulysses' crew, the greatest liar in history, and rank in his small army of marauders.  Will you partake in the pillaging of the Mediterranean or will you risk your life in an attempt to protect the peoples of the Great Sea? The choice is yours alone…

>> QUICKSTART [OFFICINA MENINGI] ITA/ENG <<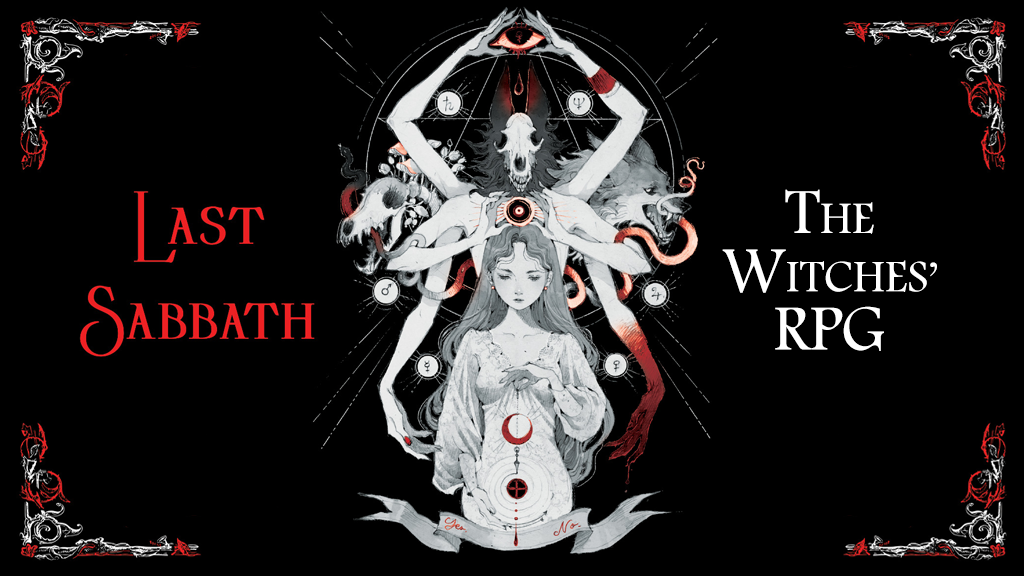 Last Sabbath è un gioco di ruolo da tavolo cooperativo (o per un singolo giocatore) senza master, con regole semplici e che prevede la creazione di un diario condiviso. La storia condurrà la vostra congrega in un magico viaggio dall'iniziazione al confronto con una terrificante minaccia, attraverso la scoperta e il controllo del potere consumante della paura.

Last Sabbath is a masterless rule-light cooperative (or solo) tabletop journaling RPG Zine that takes you and your Coven in a magical journey from the initiation to the confrontation with an awful threat, through the discovery and control of the consuming power of fears.

>> QUICKSTART [OFFICINA MENINGI] ITA/ENG <<
.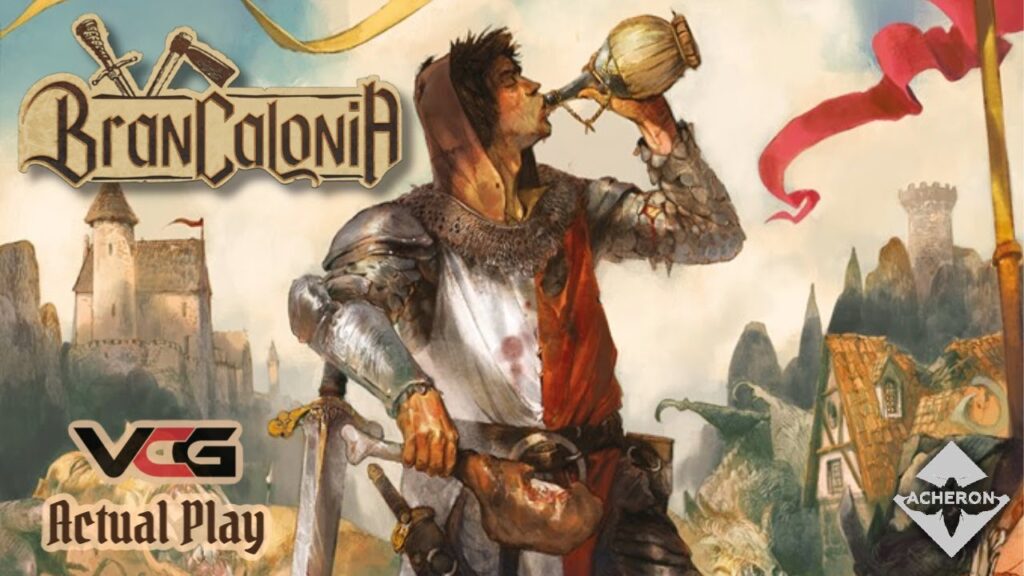 Brancalonia è l'ambientazione tutta italiana per la Quinta Edizione del gioco di ruolo più famoso di tutti i tempi. Questo mondo fantastico, cialtrone e picaresco è una versione "alla rovescia" dell'Italia Medievale, che cita, raccoglie e mescola insieme contributi di narrativa contemporanea italiana e rimandi a cento e passa opere della tradizione fantasy nostrana, della cultura pop e dell'immaginario collettivo.
Brancalonia is the all-Italian setting for the 5th Edition of the most famous role-playing game of all time. Set in a "back-to-front" version of Medieval Italy, this unheroic, picaresque and roguish world quotes, collects, and mixes references from contemporary Italian fiction and over a hundred works of Italian fantasy tradition, pop culture, and collective imagery.


>> QUICKSTART ITA/ENG <<
>> Brancalonia Balorda e C'eravamo tanto menati [Officina Meningi] Avventure ITA <<
.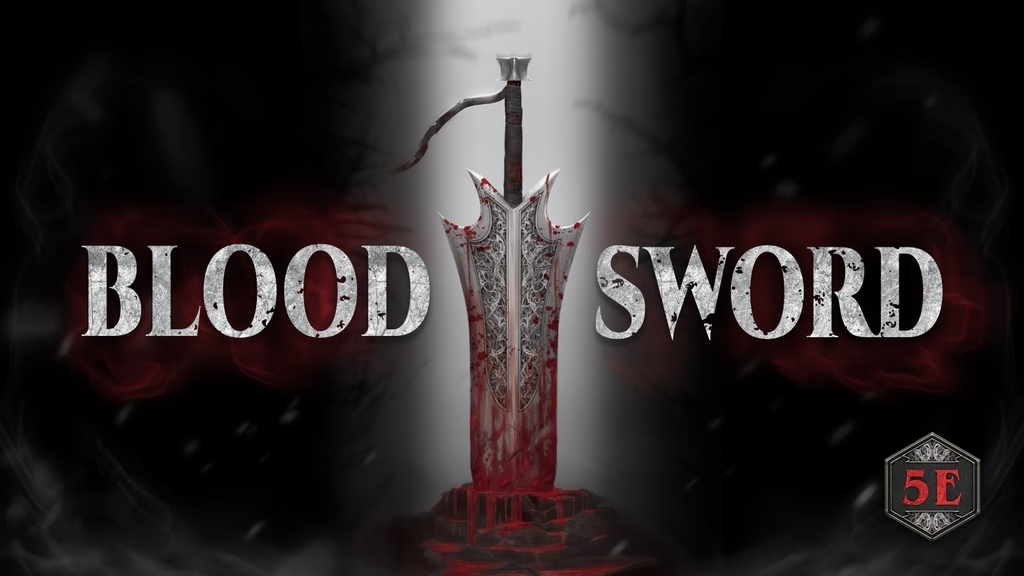 Blood Sword, la leggendaria serie di librogame anni '80 firmata da Dave Morris e Oliver Johnson, ritorna con un nuovo Manuale basato sulla 5a Edizione del gioco di ruolo più famoso di sempre; un adattamento in cui ritroverete i personaggi, le armi e i pericoli della serie, ma anche nuove classi, minacce e trame inedite!

Blood Sword, the legendary 1980s gamebook series by Dave Morris and Oliver Johnson, returns with a new Handbook based on the 5th Edition of the most popular RPG ever; an adaptation in which you will rediscover the characters, weapons and dangers of the series, but also new classes, threats and unreleased plots!

>> QUICKSTART [OFFICINA MENINGI] ITA/ENG <<
.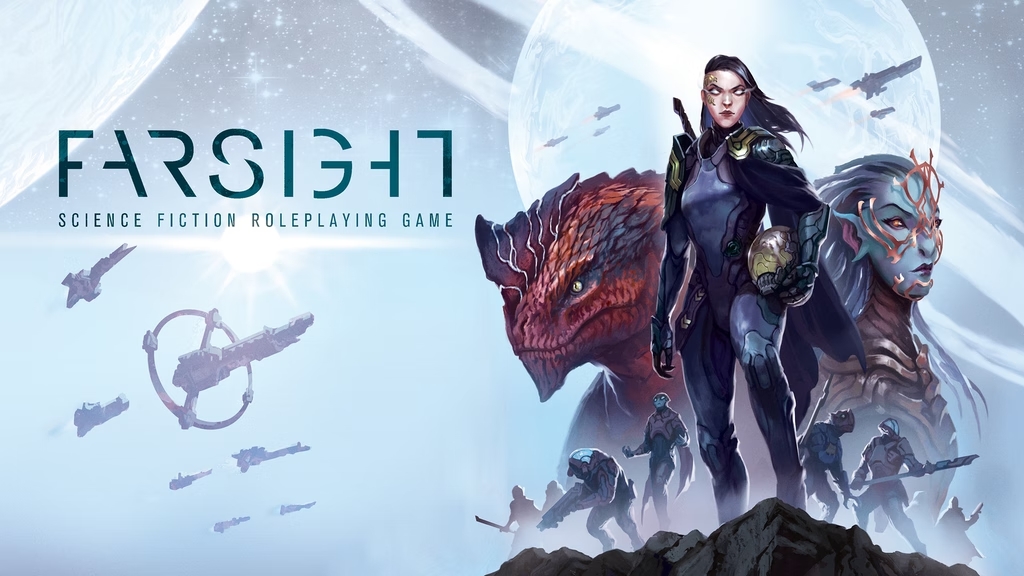 Farsight è un gioco di ruolo progettato per portare la fantascienza al vostro tavolo di gioco, permettendovi di viaggiare nello spazio alla scoperta di mondi incontaminati, specie sconosciute, civiltà aliene e tecnologie prodigiose, sempre che riusciate a sopravvivere ai pericoli in agguato nell'oscurità, appena oltre il confine del conosciuto!
Farsight is a pen & paper role-playing game designed to bring science fiction to your table, allowing you to explore pristine worlds, roam the cosmos, and confront with unknown species, alien civilizations and prodigious technologies. Well, provided you can survive the dangers lurking just beyond the edge of the known!

>> QUICKSTART ITA/ENG <<
>> Al cuore del tormento [Officina Meningi] Avventura ITA <<
.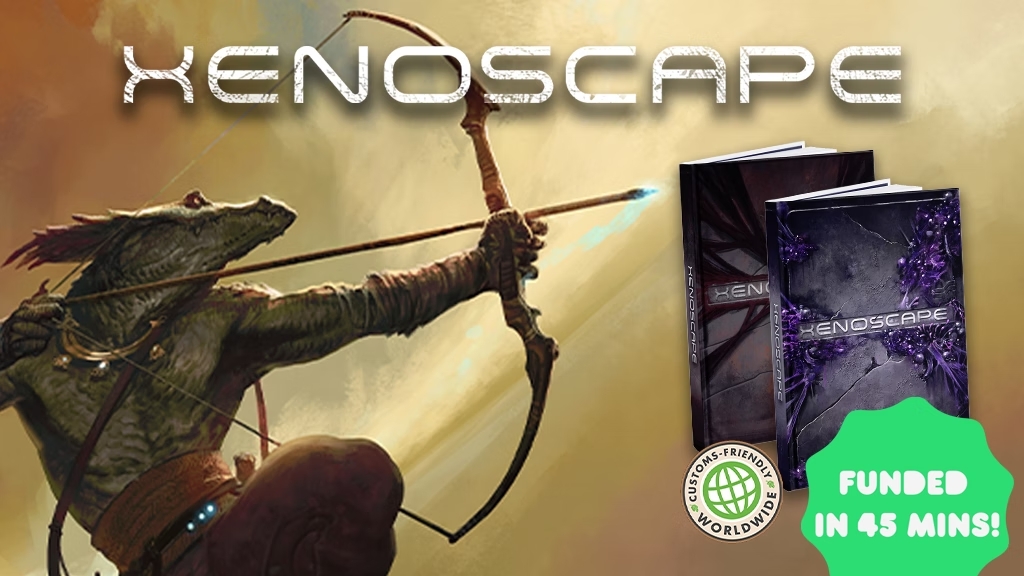 XENOSCAPE è un gioco di ruolo post fantascientifico basato sulla sopravvivenza, dalle tinte primitive e tecno-fantasy allo stesso tempo. I giocatori potranno vestire i panni di esseri senzienti, i più rari su Materia, un mondo alieno immerso in un tempo lontano ere dal nostro, dove la natura si è ripresa un mondo pesantemente colonizzato dalla mano parassita dell'Antico Impero umano, di cui oggi rimangono solo poche tristi spoglie ormai sommerse da una biosfera magnificente e terribile.
XENOSCAPE is a post-sci-fi tabletop roleplaying game based on survival which features primitive yet fantasy vibes. Players will roleplay the rarest beings on Materia, the sentient ones: Materia is an alien world eons far from our time where nature prevailed over the hard impact the Ancient Human Empire had by colonizing the planet. Only few remains of it can be found today crumbling and covered by a magnificent yet terrible biosphere.

>> QUICKSTART ITA/ENG <<
>> L'attacco del Titano [Officina Meningi] Avventura ITA <<
>> Attack of the Titan [Officina Meningi] Adventure ENG <<
.
.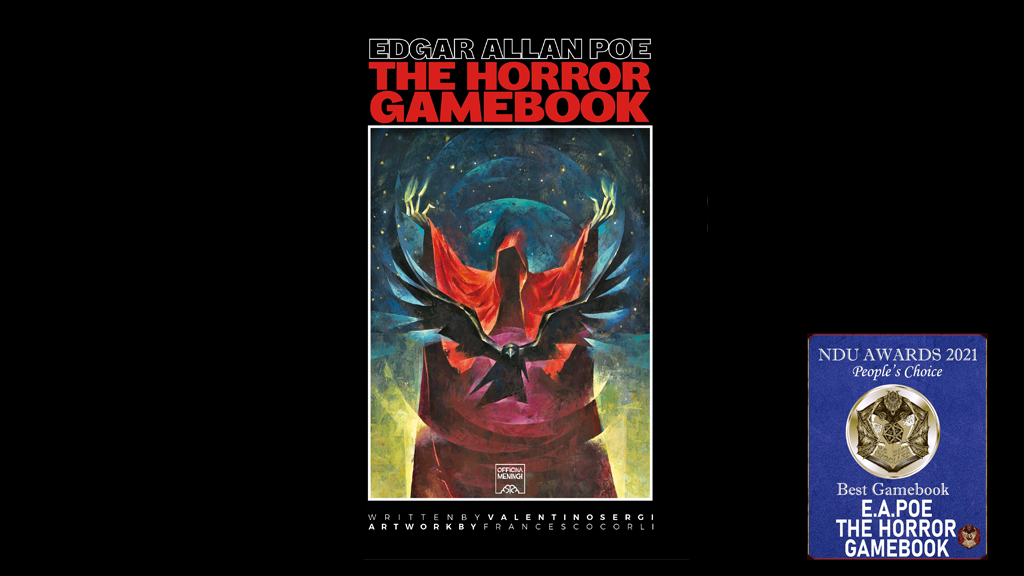 Dall'autore di The Necronomicon Gamebook, una nuova avventura letteraria a bivi dove affronterai in prima persona gli orrori narrati dal maestro della letteratura americana Edgar Allan Poe. Alcuni dei suoi più celebri racconti (Il gatto nero, La maschera della morte rossa, Re Peste, La caduta della Casa Usher, Il cuore rivelatore, Il pozzo e il pendolo…) sono stati adattati con la massima fedeltà al testo originale in modo da permettere un'immersione interattiva in una narrazione fitta di percorsi ed enigmi da risolvere dove affronterai le profondità delle paure e dei desideri umani attraverso strade oscure, tunnel misteriosi e ville infestate, esplorando lo spaventoso limite che divide i sogni dalla follia.
From the author of The Necronomicon Gamebook comes a new interactive storygame which enables you to experience—firsthand— the horrors as described by the master of the American short story, Edgar Allan Poe. Through a faithful adaptation of some of his most famous tales (The Black Cat, The Masque of The Red Death, King Pest, The Fall of The House of Usher, The Tell-Tale Heart, The Pit and The Pendulum…), you will be granted a carefully narrated, interactive, full-immersion experience, complete with winding paths and complex puzzles, that will bring you face to face with human fears and desires, down dark streets, along mysterious tunnels, and through haunted mansions, allowing you to explore the nightmarish border that divides the dream world from madness.

>> PREVIEW ITA/ENG <<
.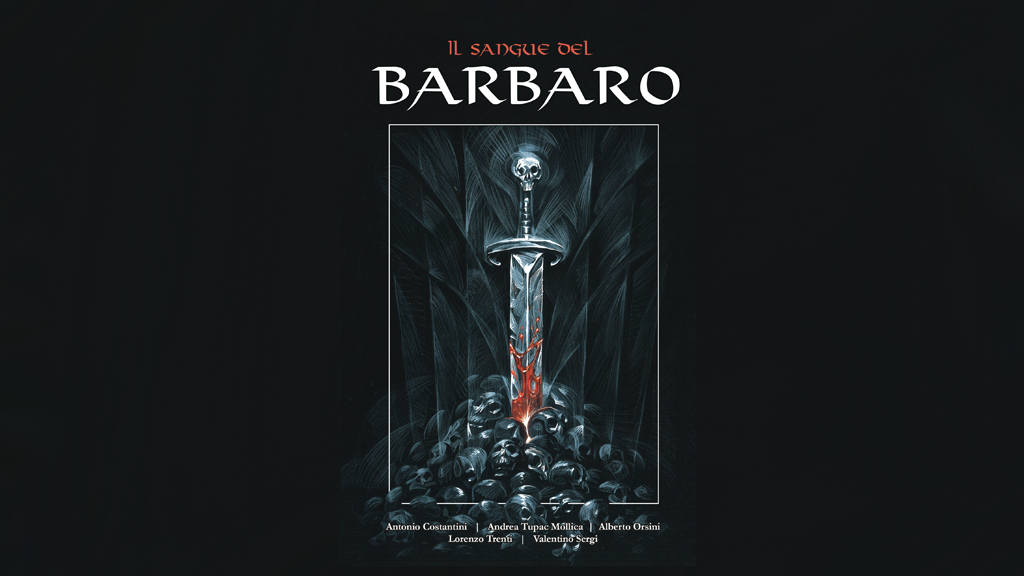 Rivivi le mitiche gesta del barbaro descritto dalla penna di Robert E. Howard in un'antologia a bivi tra prove mortali, mostruose creature e malvagi stregoni ripresi dai racconti originali del maestro del genere Sword & Sorcery: La torre dell'elefante, Il palazzo dei morti, Il Dio nell'urna, Gli intrusi a palazzo e La figlia del re dei ghiacci.

>> PREVIEW ITA <<
.