A PLAY: Festival del Gioco saremo presenti allo stand D2 in area librogame con Valentino Sergi autore di The Necronomicon Gamebook e Edgar Allan Poe – The Horror Gamebook che per l'occasione proponiamo anche in EDIZIONE LIMITED con una speciale sovraccoperta realizzata in sole 100 copie (oltre a essere timbrata e firmata dall'autore)!
E non è tutto, DOMENICA 5 alle ore 10, potrete partecipare all'evento "Sfida alla Morte Rossa" che si terrà al PAD D – Stand D5 (Librogame's Land) per provare con l'autore l'introduzione e ricevere l'anteprima gratuita "Il pozzo e il pendolo".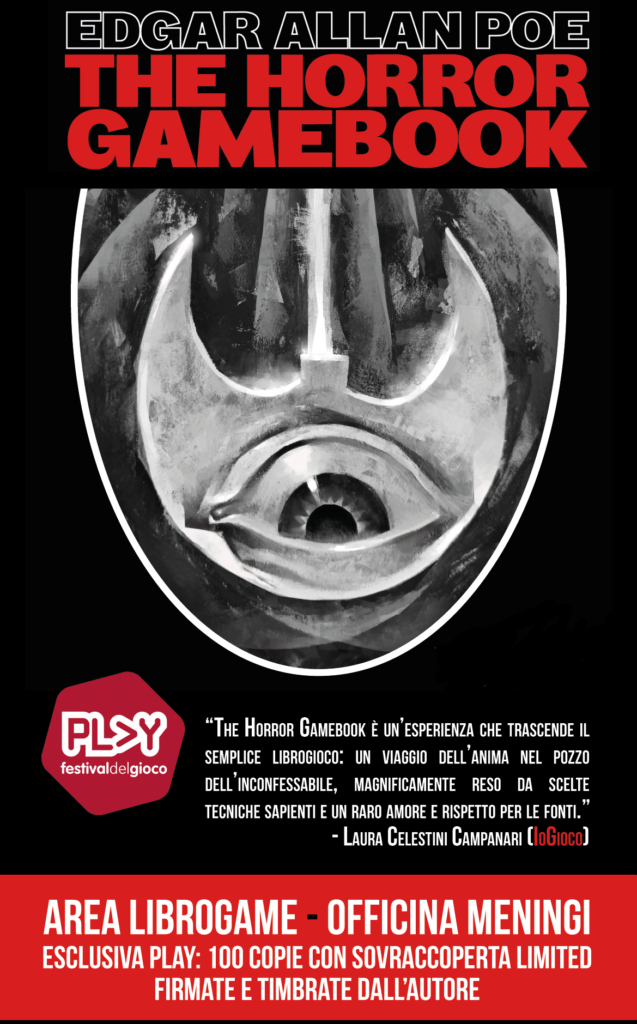 Durante la manifestazione parteciperemo anche ai seguenti eventi:

🎲 Sabato 4 alle ore 12, "La rivincita dei Librogame" al 1° piano in sala 100 per la conferenza dedicata alla narrativa interattiva insieme a tutti gli editori del settore.

🎲 Domenica 5 alle 16, in Sala Moreno presenteremo per la premiazione del Quickstarter Award, il concorso per giochi di ruolo che abbiamo organizzato in collaborazione con Tambù.