In Officina Meningi we have always aimed towards quality and innovation to create immersive and exciting adventures. We collaborate with some of the most important companies in the RPG industry and we have developed a network of authors, designers and illustrators.
Therefore, announcing the collaboration with Brave Alice, a software house based in London and Athens, at RPG Stories, for the adaptation of The Necronomicon Gamebook is a further confirmation that also represents a new splendid challenge!
The project was launched on Kickstarter and has achieved its goal, but there are still a few days to go and we really recommend that you take a look at it, because it has truly incredible potential and promises to revolutionize the virtual environments of the RPGs!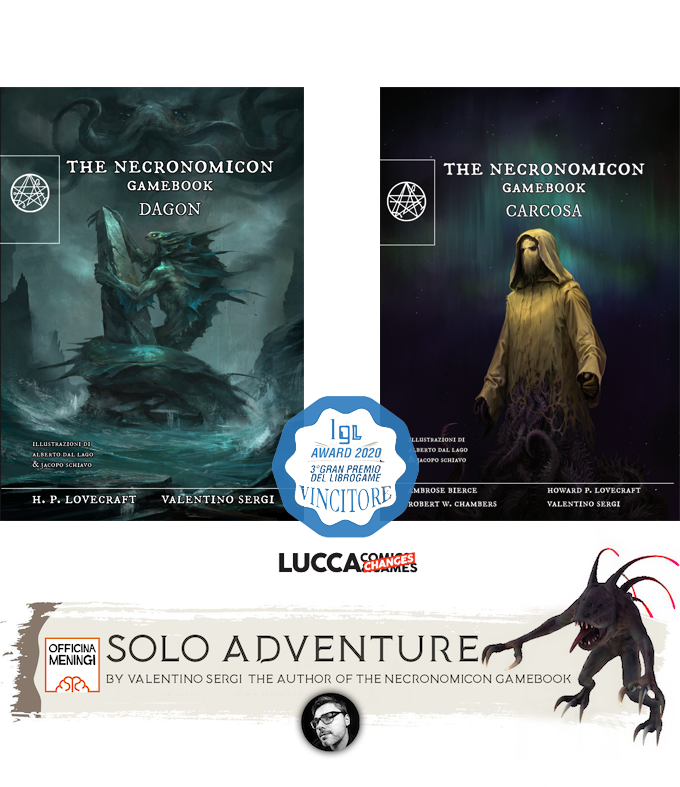 RPG Stories is a World Builder designed to easily create 3D virtual environments for online RPG sessions. It is simple to use, with enormous potential and a large number of models for characters, weapons, monsters and much, much more …
The program allows you to integrate practically any game system, even solo choose-your-own-adventure style quests, allowing players to experience firsthand the crossroads narrations like in a videogame.
The Brave Alice team has requested to adapt the two chapters of The Necronomicon Gamebook, Dagon and Carcosa on the platform, but has also commissioned the development of a new Lovecraftian-themed adventure that will be available for free.
Valentino Sergi, director of Officina Meningi and author of this best-selling gamebooks awarded at Lucca Comics & Games in 2020, will take care of the writing and artistic direction of an unpublished prequel of the saga. We will talk about the development very soon on our social channels, facebook and instagram.