The Necronomicon Gamebook è in finale ai LGL AWARD 2020, il GRAN PREMIO DEL LIBROGAME assegnato ogni anno da Librogame's Land e Lucca Comics & Games ai migliori titoli interattivi dell'anno.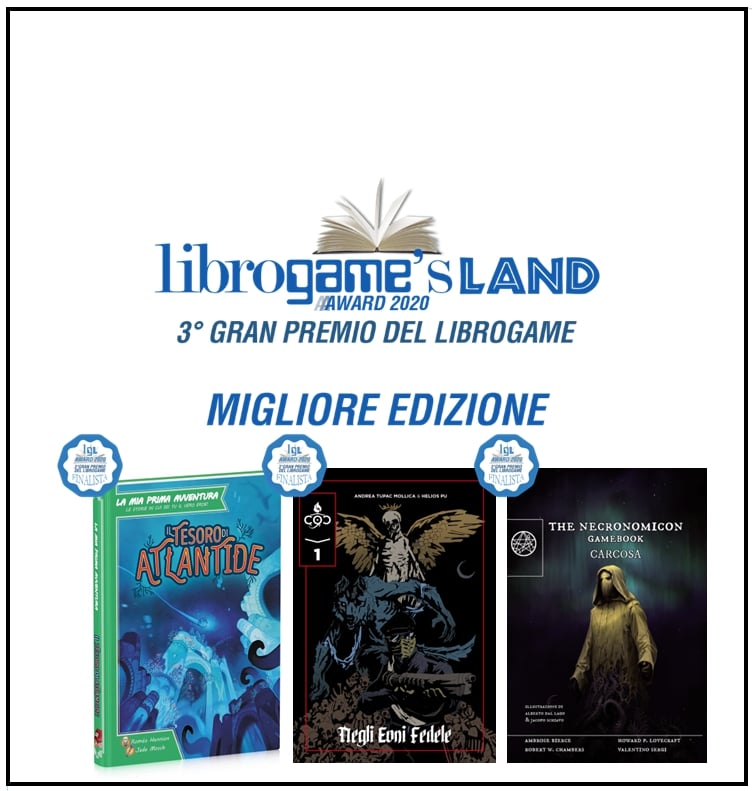 In caso di vittoria realizzeremo una ristampa ad hoc della Leather Edition!

La premiazione avverrà presso il Lucca Campfire Labirinto di Bollate, in via Don Vincenzo Donadeo, 7 Bollate (Mi), dalle 13 alle 14 domenica 1 Novembre.

La premiazione sarà trasmessa in diretta streaming sui canali #luccachanges e sarà disponibile successivamente negli archivi video di Lucca Changes stessa e LGL.Per l'occasione verrà presentato anche il Trofeo Teseo, premio messo in palio da Tambù in concomitanza con il concorso per la scrittura di librogame.

Per saperne di più su The Necronomicon Gamebook clicca qui.