Brancalonia, il manuale GDR di ambientazione Spaghetti Fantasy per la quinta edizione di D&D edito da Acheron Books e lanciato in crowdfunding nell'aprile del 2020, ha ricevuto quattro nomination agli Ennie Awards, il più importante riconoscimento internazionale del settore, conferito dalla giuria della GenCon di Indianapolis (USA).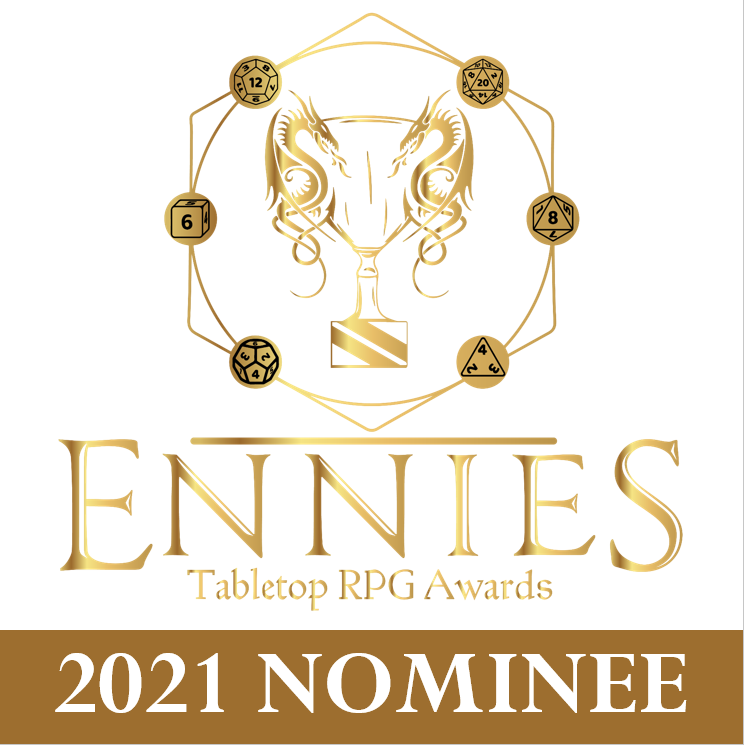 Le categorie per cui Brancalonia è in lizza sono in assoluto le più prestigiose per un Gioco di Ruolo:
Best Electonic Book
Best Setting
Best Writing
Product of the Year
Il Kickstarter, curato dal team di Officina Meningi, è durato 20 giorni e ha raggiunto la cifra record di 190.262€ per un totale di 3297 sostenitori, rendendo Brancalonia la campagna di crowdfunding italiana di GDR di maggior successo in assoluto su Kickstarter fino a quel momento (per poi essere superata l'anno seguente da Inferno, dello stesso editore e sempre con la nostra consulenza).

E non è tutto: il nostro Valentino Sergi ha anche firmato un'avventura di questo progetto spettacolare (con il fondamentale supporto di Mauro Longo e degli Epic Party Games): Per un pugno di Luppoli, diffusa gratuitamente durante Lucca Comics 2020 all'interno della pubblicazione Brancalonia Balorda, una coproduzione Acheron Games/Officina Meningi tutt'ora scaricabile gratuitamente A QUESTO LINK, con le spettacolari illustrazioni di Alessandro Balluchi, Maurizio Bruno, Andrea Casciaro e la cover di Lorenzo Nuti.